Activated Native Texas Pecans
Crispy, buttery, better: Our delicious snacking pecans are all-natural, with only 2 ingredients and serious addiction potential.
Buy now
Pure Gold
The deep golden color of our Pure Pecan Oil comes from the high content of polyphenols, proven for their role in good health and disease prevention.
Learn More
From Dripping Springs, With Love
Our pecan oil mill in Dripping Springs Texas is the world's first of its kind. It's here that we test, produce, package, and ship our products, fresh to you.
Learn More
Welcome to The Art of Pecan
We produce award-winning pecan oil and other premium products derived from the finest American native pecans.
It's Time to Change your Oil
Our Pure Pecan Oil is expeller-pressed in small batches. No chemicals or solvents are used; just pressure and gravity to mill, filter, and bottle our oil.
The deep golden color is a sign of its rich antioxidant content, with up to 3.5x more polyphenols than extra virgin olive oil (EVOO), and in fact, more polyphenols than EVOO and red wine combined. Its fat profile is superior, as well, with only half the saturated fat of EVOO, and perfectly balanced between healthy mono- and polyunsaturated fats. 
Pure Pecan Oil contains as much selenium per ounce as yellowfin tuna; more ellagic acid than red raspberries; and can be used as a complete butter substitute.
More info
The Native Difference
Rather than source our pecans from orchard-raised trees, we go instead to native pecan groves, growing wild along the creeks and rivers of Texas. These majestic, generations-old trees are the originals: there's none like them anywhere else in the world, nor will there ever be again. These native trees are unsprayed, free from pesticides and human interference, raised more by the care of God and nature than by man and machine. We source only native pecans because they are sweeter, have more buttery flavor, and more antioxidants than orchard-raised pecans. They are the finest pecans in the world, and they are the exclusive source of all our products.
More info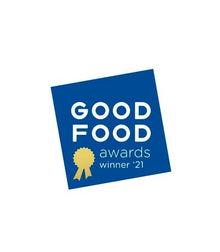 Good Food Awards
2021 & 2019 Winner
In 2021, our Pure Pecan Oil was once again awarded a Good Food Award by the Good Food Foundation, following blind tastings of over 2,000 entries.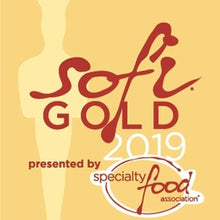 SOFI Awards
2019 Gold Winner
Pure Pecan Oil was the highest scoring oil in the Oils: Non-Olive Category in the Specialty Food Association's 2019 SOFI Awards. SOFI stands for Specialty Outstanding Food Innovation. 
"I've tried other pecan oils, but this one, with its lovely golden color, is different … Anyone would be grateful to be introduced to this aromatic oil."
Ruth Reichl
Author, My Kitchen Year: 136 Recipes That Saved My Life; Editor in Chief, Gourmet Magazine (1999-2009); Restaurant Critic, The New York Times (1993-1999)